"Sometimes, life gives you a gift. Mine was to meet Elena Paschinger at TBEX earlier this year. She went on a blog trip and fell in love with our people as well as our destination, Costa Brava Catalonia. After five months today, she came to the World Travel Market to offer me her new book, "The Creative Traveler's Handbook", speaking an EXCELLENT and fluent Catalan and the biggest smile coming from her heart. She is now, not just an ambassador, but one more in our team. Tourism is made by great people and magic moments."
As Jaume Marin's precious words gradually sink in during the fun-filled frenzy of this year's London World Travel Market and my book launch event of "The Creative Traveler's Handbook", I am overwhelmed by the sheer amount of heartfelt congratulations. "We are so proud of you. I am so, so happy for you! This is a real dream come true. Very well done, Elena."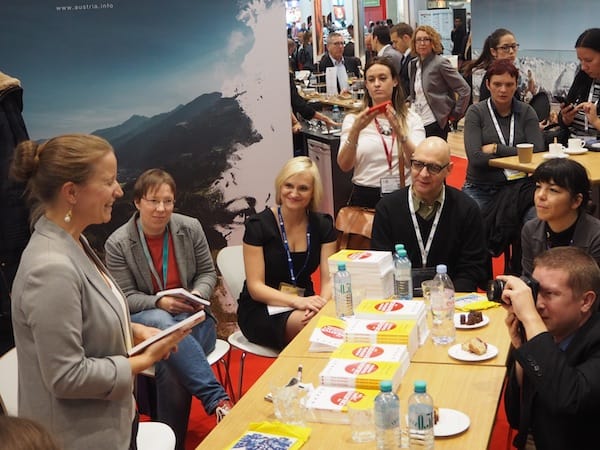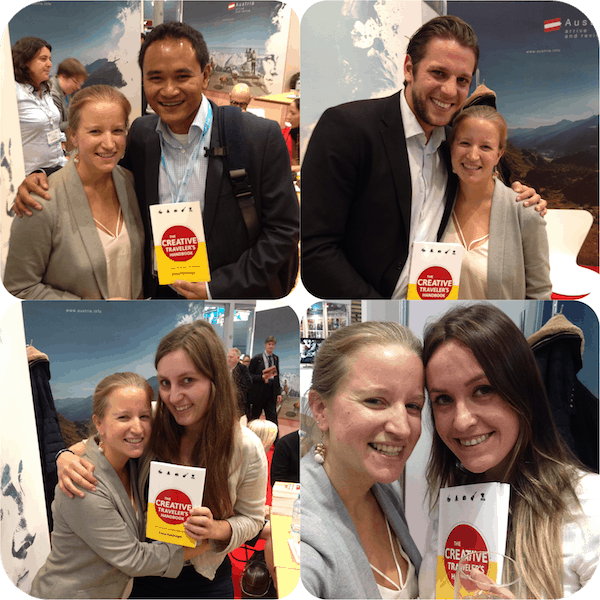 Speaking about creative travel as a growing trend on an international panel at London World Travel Market supports the presentation of "The Creative Traveler's Handbook", answering a demand in travel literature for researching, organizing and creating your very own, creative journey.
"It is all about personalization and delivering excellent service", Peter Jordan, Senior Tourism Analyst of Toposophy.com can be heard speaking in a session called "Six Trends that will Change the World". The same session has another firm supporter of the creative travel movement, Ian Cumming, the founder of Travel Massive, speak up on the trend of video content creation, of new opportunities for travel content producers as well as of Asia being the biggest (mobile) travel market in the world. I agree to his "gut feeling" that the cost of video production has come down tremendously over the course of the past ten years, and that you can turn it into a well-designed, measurable strategy for travel destination and product promotion. "Everything is live, all the time. Members of the public are increasingly turning into bloggers and broadcasters in their own right. Korea is influencing the way we do things here in Europe", concludes Sarah Betty (@SarahBettyStyle) in her speech of "Six Trends that will Change the World" here at the London World Travel Market.
The millennial generation, the mobile, social, and networking world, the video content creators, the crowd-funders and the female entrepreneurs: All of the emerging trends in the digital age are embedded in, or directly linked with, the creative travel movement.
"Creative travel offers visitors the opportunity to develop their creative potential through active participation in learning experiences, which are characteristic of the destination in which they are undertaken. It is as much about opportunities for personal creative development as it is about increasing engagement and establishing links to the destination, by enabling visitors and their hosts to be creative together. Why, do you think, is this being talked about a lot now?", Prof. Greg Richards, originator of the creative tourism concept, asks the audience at London World Travel Market, who have gathered in the hundreds to attend this year's session on "Creative Tourism: All you need to know about this growing sector." He pauses for a moment, then smiles and continues: "As much as creative travel allows for new economic opportunities, it is also a response to the shift in travel behavior: People want to know more about the destinations they visit, about what makes a place tick, about when and where to meet the local people, hence a growing demand for the more relational forms of tourism found in creative travel."
So who is creative tourism for?
Travellers searching for an opportunity to have a more satisfying, rewarding type of travel experience, anywhere from a mere tasting activity to an in-depth learning, creative workshop.
Local stakeholders benefitting from showcasing the creativity of their destination to national and international visitors.
Small to medium sized enterprises developing the more innovative, small-scale and engaging forms of travel.
Destinations wishing to sharpen their profiles in an increasingly competitive, global market place.
To follow up on this trend, Greg Richards recommends us to:
Identify the creative resources of your destination.
Find and work with the so-called "creative switchers", i.e. the people who are able to link the local with the global levels.
Create events and build other, engaging content.
Both Greg Richards as well as Caroline Couret, the Director of the Creative Tourism Network who is also responsible for the development of Creative Tourism Barcelona, stress that creative travel is developed in many major cities around the world, such as Rome, Paris, Brussels, Barcelona or Buenos Aires. For it to be successful and to be true to its "creative" nature, creative travel is something that "has to come from grassroots level. It cannot be prescribed top-down. Rural traditions, such as in Lapland or Iceland for instance, where a lot of storytelling is based on the Viking sagas, play an important part in this. …" As I sit on the panel next to Caroline & Greg, I smile, being reminded of my own creative storytelling class at the Icelandic School of Elves, Dwarfs & the Hidden People research in Reykjavik. What an experience!
"Creative travel is a conversation, not a monologue. Locals are the heritage."
Quoting former Mayor Pro-Tem, Rebecca Wurzburger of the Creative City of Santa Fe, New Mexico in her speech, Caroline Couret goes on to explain the whole history of the global creative tourism networks in the past 10 to 15 years. The "Creative Tourism Network", she concludes, "aims at identifying, supporting and promoting destinations that have a potential to develop creative tourism, to identify creative travellers and their specific needs as well as to provide support for all those interested in this trend on a worldwide level."
For this, she mentions, we have to "… create a new story, fresh emotions, recycle our time and our realities. Authenticity, interactivity plus the personal touch are key in this, as are visibility and branding in order to appeal to the widely segmented, hybrid consumers: The single travellers, the seniors, the foodies, the MICE and many more."
Finally, allow me to add a few words about my recent World Travel Market book launch event of "The Creative Traveler's Handbook" – goosebumps & lifetime-moments included.!
How to describe reading from your own book, for the very first time in public, in just a few sentences? Impossible. I shall therefore shower you in the warmth and emotions of the following photographs taken right at the book launch event, supported by the Austrian National Tourist Board at London World Travel Market. As for the book itself, let me share my favourite passage right at the beginning with you, essentially encapsulating what creative travel is all about and making you curious for what else is there to follow:
Connect with the locals.
"Let the locals guide you to achieving your full creative potential. There is one common trait in all creative people around the world: they all have a passion. They live to tell their story. Very often, they are the story. Inevitably, as a creative traveler, you will be drawn into the magic of writing your own story with them. Local tutors are there to facilitate your individual experience, to provide the setting for creativity to happen and express itself, so that you become a part of their story in return. As such, the experience you have has the power to transform you – the single greatest achievement you can have on any one trip."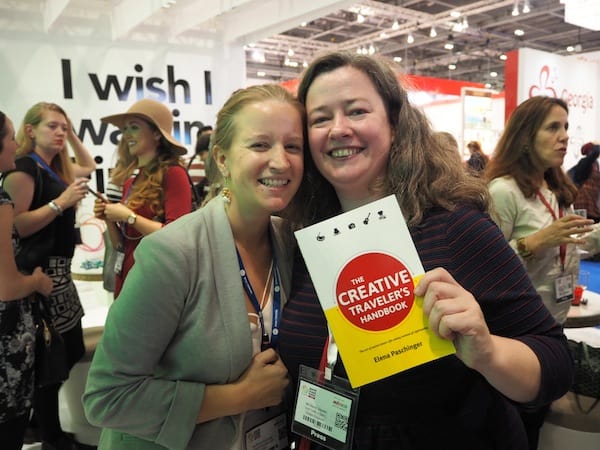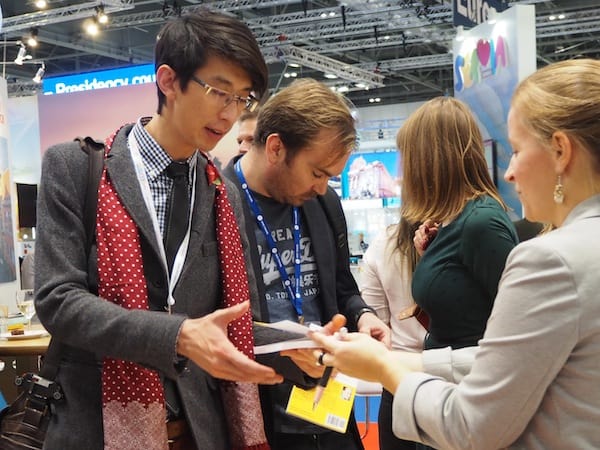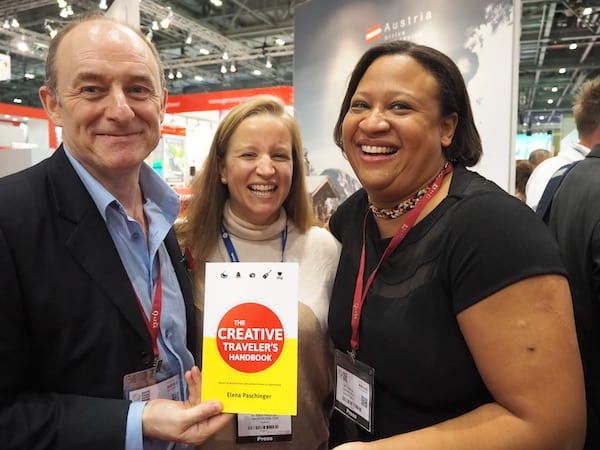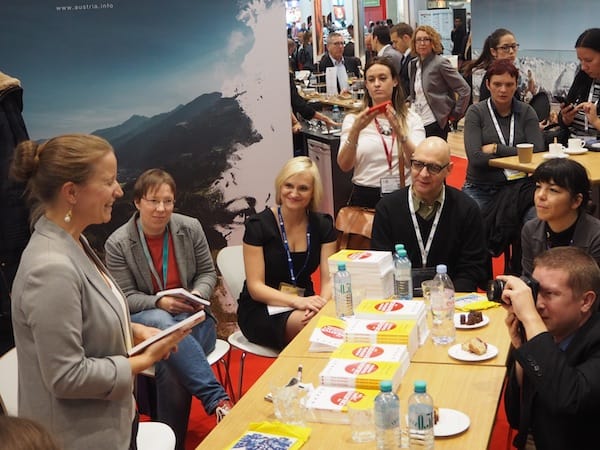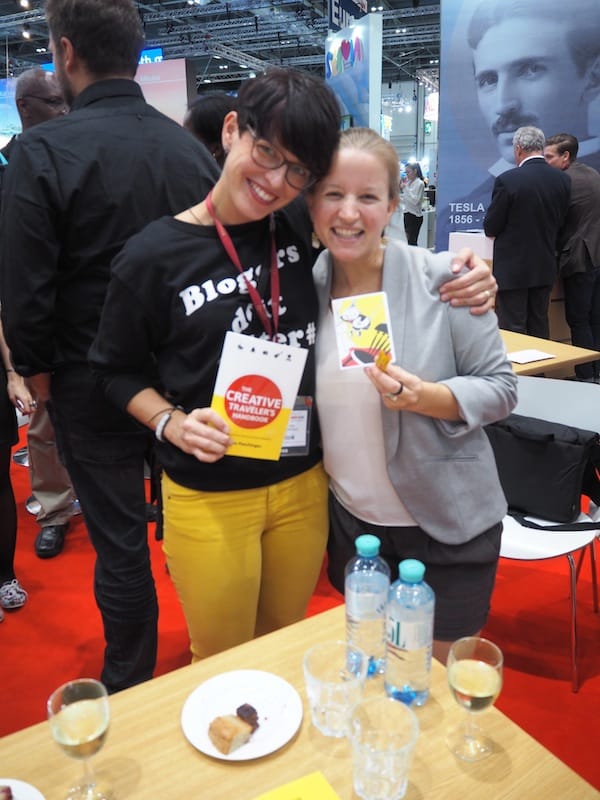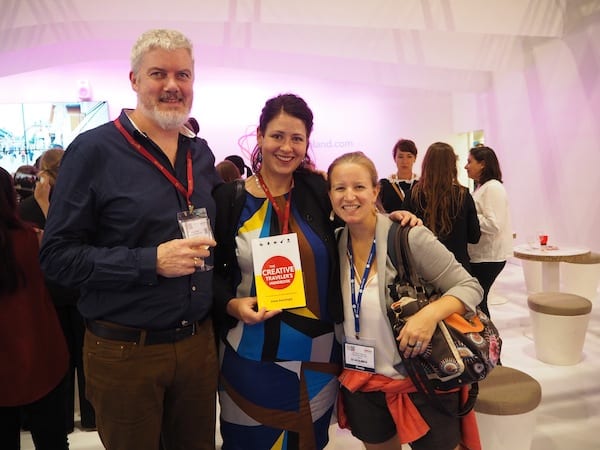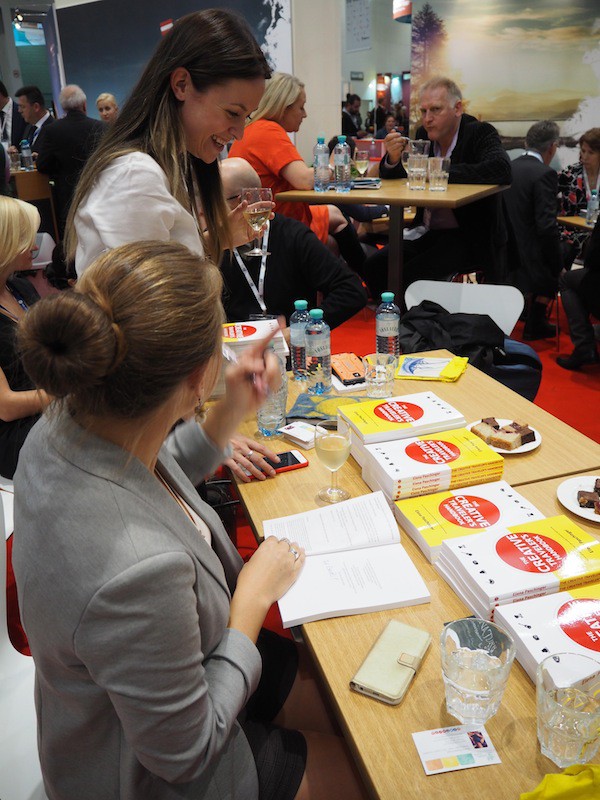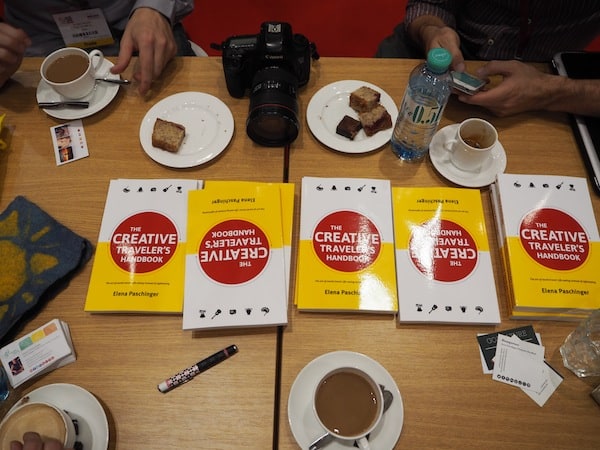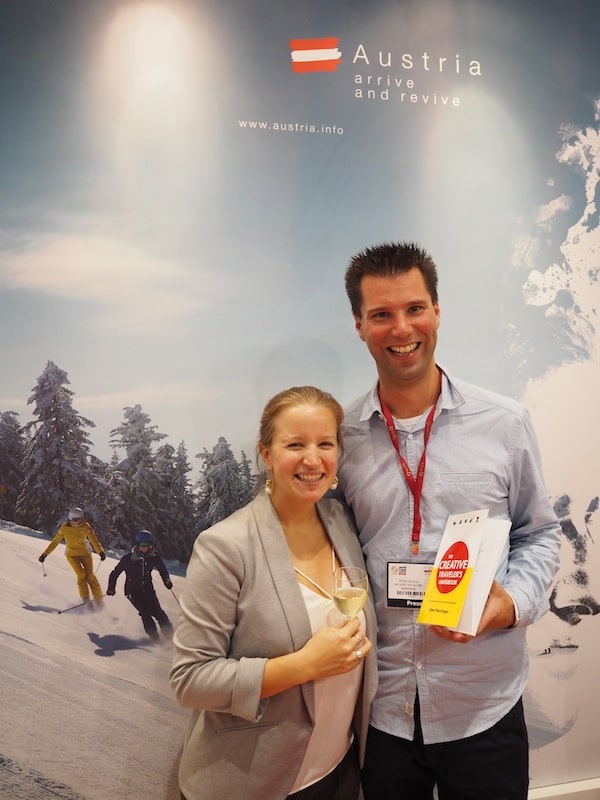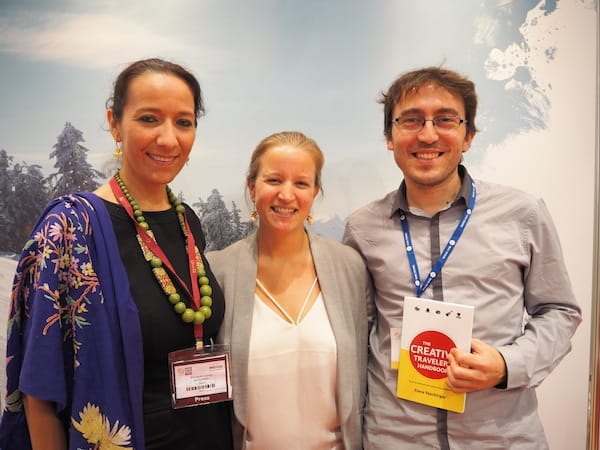 THANK YOU all so much for sharing these magic moments of mine, whether in spirit or in person. I could never have done this without you. Long live creative travel & "The Creative Traveler's Handbook".! <3
If you are interested in getting a copy of "The Creative Traveler's Handbook" yourself, head over here >> http://www.amazon.com/Creative-Travelers-Handbook-Elena-Paschinger/dp/1927557100/.
See you soon for creative travel around the world!