You wouldn't be here if you weren't curious.*
Hi! I'm Elena! Welcome to my travel blog Creativelena.com.
For me, it is all about "life-seeing instead of sightseeing": Join me as I create, eat & live my way around the world. Curious?
*Check out my book, "The Creative Traveler's Handbook", for learning more about what we mean by creative travel. Travelling means the world to me, makes me fit for everday life and sometimes, I trust, also calmer on the inside. Read this blog with a smile, share what you love and remember to check back regularly: After all, when was the last time you did something for the first time?

Well on my way: A writer's journey to 'The Creative Traveler's Handbook'.
I love writing and expressing myself. Especially here on my travel blog, including recent travel inspiration from #LaBelleFrance. This time, however, everything is different. All my energy, love and passion are channeling through a special type of project. I've taken to call it, "the baby book". My firstborn. "The Creative Traveler's Handbook".
15.000+ words are done! The rest? Wait and see … Soon to be released !!
And this is all I have to say to you this time. I am using my energy wisely these days. Writing the book means I've relocated to #LaBelleFrance in order to enjoy my very own "Writer's Retreat". To give the book all the attention, time and energy it needs. Which is why instead of words, I've chosen to share this special kind of journey with you through this video, as happy and inspirational as the journey I'm on. And oh, the beautiful area near La Rochelle on the Atlantic Coast I'm in.
Shortly from now, I'll be reaching out to you with even more pictures, travel inspiration & advice from the sunny south of France, Part II of my "writer's retreat" working together with NOVASOL France here in Vinça, near the French Pyrenees!
Check out even more about my book project here. Thank you all so much for your support !!! 😀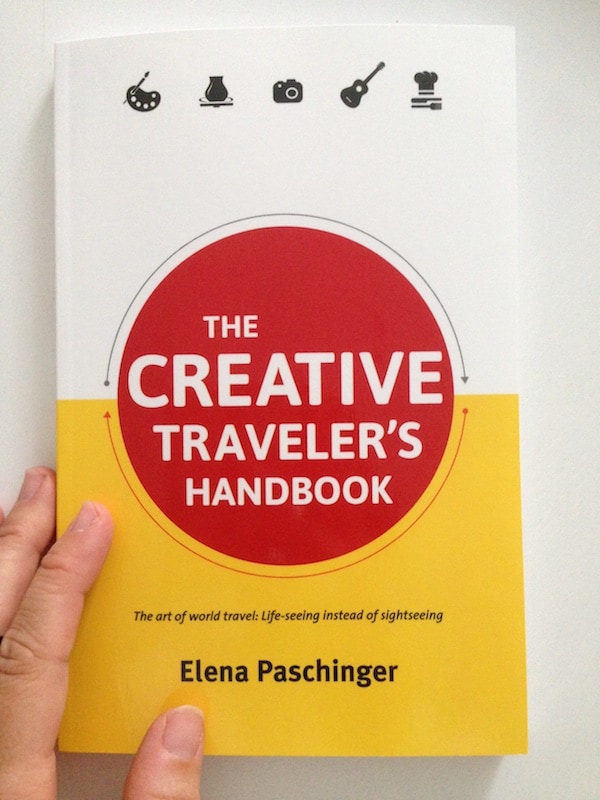 Ready for learning even more about creative travel?
Elena has recently published "The Creative Traveler's Handbook". Chock full of inspiratinal stories, travel tips and advice, it offers everything you need for planning and managing your next creative escape, addressing beginners and experienced travelers alike. Here's how to
get your hands on it
now!
Follow me on my travels: