You wouldn't be here if you weren't curious.*
Hi! I'm Elena! Welcome to my travel blog Creativelena.com.
For me, it is all about "life-seeing instead of sightseeing": Join me as I create, eat & live my way around the world. Curious?
*Check out my book, "The Creative Traveler's Handbook", for learning more about what we mean by creative travel. Travelling means the world to me, makes me fit for everday life and sometimes, I trust, also calmer on the inside. Read this blog with a smile, share what you love and remember to check back regularly: After all, when was the last time you did something for the first time?
Passion for (creative) travel: Together with five partners of the Austrian network Kreativ Reisen Österreich, I am here to introduce Vienna tourism trade show visitors to Creative Tourism Austria, despite nearby competition from sausage & chocolate booths, (loud) music entertainment and so on. The Vienna "Ferienmesse" is the largest public travel trade show with tour operators, destinations and hotels from Austria & abroad, hence you need to be creative in order to stand out from the crowd. And creative we proved to be!
"May we present you our new creative travel deals from Creative Tourism Austria? So you know us from listening to the radio? Wonderful!" I stop tweeting & posting on my iPhone, switch back to radio talks with an interested elderly lady while simultaneously distributing magazines and tell-taling the stories of our 93 partners all over Austria. This is my dream job! "Our partner, Ulrike Müller-Kaspar, is here demonstrating the art of felt-making. Interactive, creative travel is some serious, hands-on fun: Check it out!"
Creative Travel in Austria is confirmed as a new tourism trend
"In the beginning of May, we are organising & promoting a photo safari in the area of Seefeld, Tyrol partnering directly with Sony or Canon who are offering us professional gear for the workshops." – "The Genusskochschule cooking school of my mum now promotes another cooking workshop for men as well as a workshop on learning how to cook Austrian dumplings." – "At the Geras Art Academy in Lower Austria, we have recently launched Art Clay Silver workshops with a new tutor – the newest hit with our clients and a really popular trend in the US."
Our partners at the Vienna tourism trade show, Mr Kirchmayr from the Hotel Hocheder, Michael Pernkopf from Upper Austria, Landhotel Grünberg am See and Katharina Loritz from the Akademie Geras are all enthusiastic about creative tourism development. We have asked interested visitors and travellers: What is your preferred type of creative holidays?
Most popular travel deals: Art & Culinary Workshops
Our "survey" lasted four days during 10 – 13 January, 2013 and included 200 visitors to our booth, a prize draw of a Kreativ Reisen voucher worth € 50,- serving as a bonus to help us get some visitor data.
"We constantly work to offer professional services, such as online booking solutions, press & blogger relations or package and online marketing workshops", I tell two young students from the tourism school HLA Baden. From over 800 exhibitors, their task was to choose three for an interview, among them "Kreativ Reisen Österreich" – Creative Tourism Austria. Why? – "We simply got curious about what Creative Tourism Austria might be. So we are here to find out."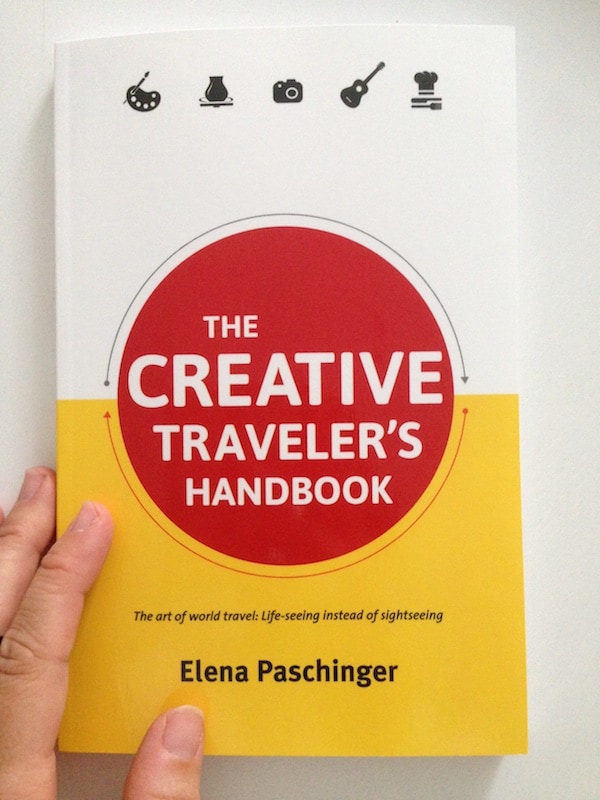 Ready for learning even more about creative travel?
Elena has recently published "The Creative Traveler's Handbook". Chock full of inspiratinal stories, travel tips and advice, it offers everything you need for planning and managing your next creative escape, addressing beginners and experienced travelers alike. Here's how to
get your hands on it
now!