You wouldn't be here if you weren't curious.*
Hi! I'm Elena! Welcome to my travel blog Creativelena.com.
For me, it is all about "life-seeing instead of sightseeing": Join me as I create, eat & live my way around the world. Curious?
*Check out my book, "The Creative Traveler's Handbook", for learning more about what we mean by creative travel. Travelling means the world to me, makes me fit for everday life and sometimes, I trust, also calmer on the inside. Read this blog with a smile, share what you love and remember to check back regularly: After all, when was the last time you did something for the first time?

English Language Workshop: Only "A Flash In The Pan"?
How much fun can it be to study "English Grammar In Use"? Do you know the feeling of having to train (in)famous "If-Clauses", "phrasal verbs" & "English language idioms" ?
Well, to some, there are things in life they'd rather get over and done with – except for those who indulge in foreign languages and the art of excelling in them! As for me, I have to admit I rather belong to the latter. Thinking about why "The early bird catches the worm" can also be translated the same way into the German, whereas other expressions differ from one cultural context to the next, is pure delight to me – which quickly became obvious to my most recent English conversation group.
Having left school exam situations behind since many years, all those charming colleagues of mine hailing from a nearby town here in Austria are joining me on a regular basis for some good old English grammar & conversation lessons.
It's a lot of fun to all of us, helped by cake, brezels & many jokes (in English, of course)! All of them are dealing with standard & business English vocabulary and phrases in their everyday working lives: Managing international phone calls, dealing with eccentric artists from abroad or helping out (international) visitors in the city of Vienna (a course in Viennese is scheduled for another time ;)). English conversation groups: Only a "flash in the pan" or do we really "take it to heart"?
I believe this group of mine is really dedicated and moving quickly from the notion of enjoying a "passing novelty" to "taking these lessons serious". After all, I think it's not on deaf ears these words fall.
Want more? Stay tuned!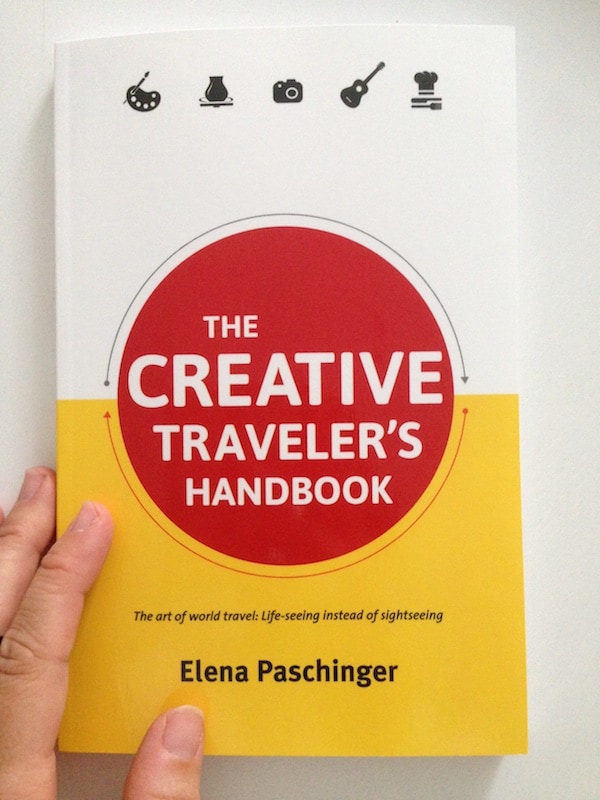 Ready for learning even more about creative travel?
Elena has recently published "The Creative Traveler's Handbook". Chock full of inspiratinal stories, travel tips and advice, it offers everything you need for planning and managing your next creative escape, addressing beginners and experienced travelers alike. Here's how to
get your hands on it
now!
Follow me on my travels: