You wouldn't be here if you weren't curious.*
Hi! I'm Elena! Welcome to my travel blog Creativelena.com.
For me, it is all about "life-seeing instead of sightseeing": Join me as I create, eat & live my way around the world. Curious?
*Check out my book, "The Creative Traveler's Handbook", for learning more about what we mean by creative travel. Travelling means the world to me, makes me fit for everday life and sometimes, I trust, also calmer on the inside. Read this blog with a smile, share what you love and remember to check back regularly: After all, when was the last time you did something for the first time?

Austrian Travel Bloggers make their way into the Gourmet Capital of Graz
Building on the first success in working together with the Austrian destination Burgenland, I am happy to say I am now also working together with the city of Graz in making Austrian travel bloggers experiencing the country's "gourmet capital" city as well as the Southern Styrian wine growing area. Who joined us on this trip? Gudrun Krinzinger ("Die Reisebloggerin"), Martin Foszczynski (Tripwolf Travel Blog), Andreas Susana ("Travelwriticus"), Klaudia Blasl (Freelance Journalist working for several Austrian newspapers and magazines such as "Die Presse", "Genuss Magazin", .. www.hirntexte.at) as well as my charming colleague Lilli Kollar providing expert knowledge as a local Graz citizen and Styrian wine fan!
Four participants, three wonderful weekend days and one goal: To discover the Gourmet Capital City Graz including its markets, suggested culinary tours, "hidden" treasures and innovative offers such as a local cooking class at so-called Kitchen12. Check out the following slide show for an overview of what we did:
During this "winesome" time of year, a visit to the Styrian Wine Routes was not to be missed either! Ms Lisa-Marie Schweinzger, responsible for the organisation of this trip with bloggers on the behalf of the city of Graz tells us: "Our idea was to focus on highlights such as the Hotel Wiesler, the culinary city tours, the cooking workshop in the Kitchen12 studio right next to the farmers' market as well as visiting several hand-picked Styrian wine estates. That way, our bloggers could experience the most interesting and diverse range of culinary and gourmet offers provided by Graz and the surroundings. We hope to have stimulated lots of interest for this area!"
More about Graz: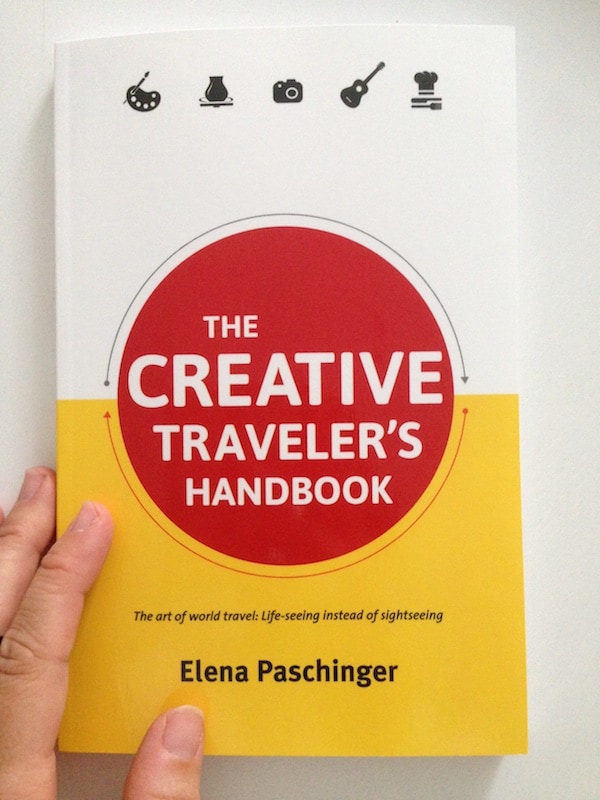 Ready for learning even more about creative travel?
Elena has recently published "The Creative Traveler's Handbook". Chock full of inspiratinal stories, travel tips and advice, it offers everything you need for planning and managing your next creative escape, addressing beginners and experienced travelers alike. Here's how to
get your hands on it
now!
Follow me on my travels: