You wouldn't be here if you weren't curious.*
Hi! I'm Elena! Welcome to my travel blog Creativelena.com.
For me, it is all about "life-seeing instead of sightseeing": Join me as I create, eat & live my way around the world. Curious?
*Check out my book, "The Creative Traveler's Handbook", for learning more about what we mean by creative travel. Travelling means the world to me, makes me fit for everday life and sometimes, I trust, also calmer on the inside. Read this blog with a smile, share what you love and remember to check back regularly: After all, when was the last time you did something for the first time?

Ushuaia: Travelling to the southern-most tip of Argentina
It feels … cooler. Pleasant, actually. The landscape is: A miracle. Mountains with snow fields clad in lush forest reach down to sea level. I smile, happy as a child. After 18 months of living in beautiful Aotearoa New Zealand, I immediately bond with this far-away region and city. 13°C, a light breeze and clear southern skies. From the woman at the airport waiting to attend international arrivals such as myself, I learn that today is one of the best summer days for exploring. "Today, I'm only wearing a T-Shirt", she laughs and points direction Ushuaia, the southern-most city in the world.
10 Questions for … ANDA Travel, Responsible Tourism Operator
As much as I love FIT ("free independent travelling"), I'm very happy to have had help in organising my trip this time. Thank you to the team of ANDA Responsible Tourism, one of the first national sustainable tourism organizations in Argentina and thus especially worth mentioning and supporting. Just for me, Elvira, Hervé & Daniel (who has lived in Ushuaia for over 30 years!) have spent the entire last two days putting together a wonderful, 4-day-programme complete with accommodation, activities & carry-on travel to Punta Arenas in Chile. As a travel blogger, I am entitled to a discount of up to 20% on usual prices, thus enjoying my chance to tell you all about my adventures in Tierra del Fuego. Travel bloggers, this is clearly our age: We are "wanted!" 😀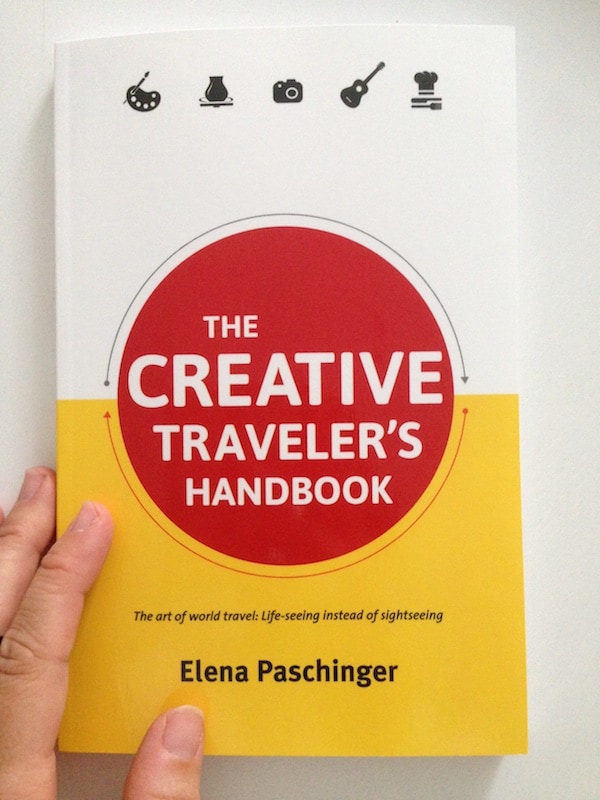 Ready for learning even more about creative travel?
Elena has recently published "The Creative Traveler's Handbook". Chock full of inspiratinal stories, travel tips and advice, it offers everything you need for planning and managing your next creative escape, addressing beginners and experienced travelers alike. Here's how to
get your hands on it
now!
Follow me on my travels: