You wouldn't be here if you weren't curious.*
Hi! I'm Elena! Welcome to my travel blog Creativelena.com.
For me, it is all about "life-seeing instead of sightseeing": Join me as I create, eat & live my way around the world. Curious?
*Check out my book, "The Creative Traveler's Handbook", for learning more about what we mean by creative travel. Travelling means the world to me, makes me fit for everday life and sometimes, I trust, also calmer on the inside. Read this blog with a smile, share what you love and remember to check back regularly: After all, when was the last time you did something for the first time?

Cooking Buenos Aires Empanadas with "Teresita La Bella"
Wine & champagne keep topping up, hummingbirds circle nearby, sweet smells, sizzle & laughter fill the air: Cooking classes really are some of my favourite creative travel activities. Not only because of the fun, interactive elements such classes provide, but also because of the real connection with locals (and other visitors) you make.
Living Life the Argentinian Way: Cook. Eat. Share!
Cooking – and eating – is such a central part to any culture it perfectly unlocks all remaining mysteries after one week in Buenos Aires: What's the "best"  way to fill a typical Argentinian empanada? How do you create this perfect Malbec red wine sauce to go with your steak?
We are even catching a glimpse of sweet family life of "Teresita La Bella", complete with her husband and granddaughter who are helping out during the workshop. The cooking class takes place in their private home about 30 minutes south of downtown Buenos Aires, a very beautiful house in a quiet neighbourhood. We literally sit back and relax … after first having to prepare our empanadas, that is!
Disclaimer: I was invited by Teresita La Bella to experience this cooking class. All opinions are my own.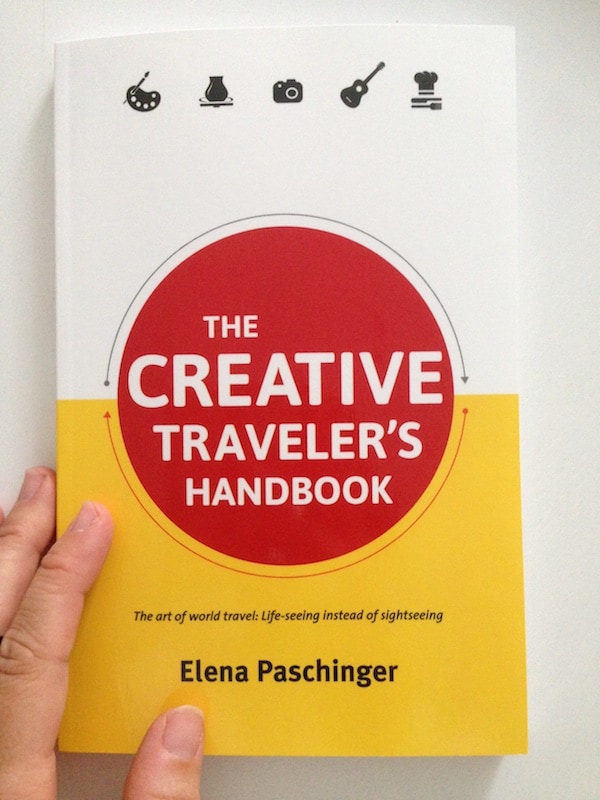 Ready for learning even more about creative travel?
Elena has recently published "The Creative Traveler's Handbook". Chock full of inspiratinal stories, travel tips and advice, it offers everything you need for planning and managing your next creative escape, addressing beginners and experienced travelers alike. Here's how to
get your hands on it
now!
Follow me on my travels: